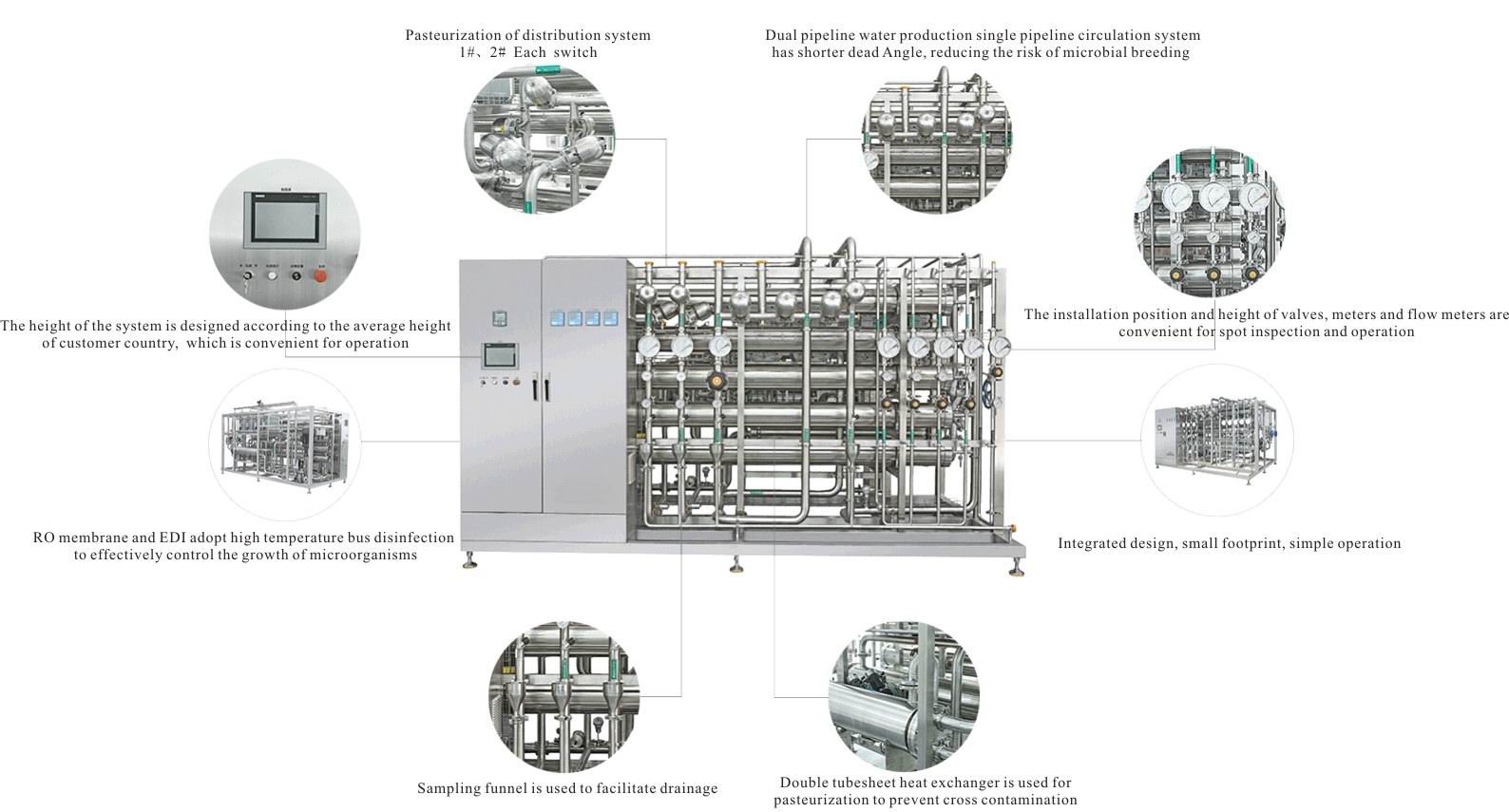 Purified water system
Product description: Purified water system According to the raw water quality report and the output water quality requirement of the customer, we can provide you a full range of configuration about purified water equipment. Depends on different configuration, the water quality can meet the requirement of CP2010. USP34, EP7 to the purified water or ultra purified water
INTRODUCTION
Purified water system According to the raw water quality report and the output water quality requirement of the customer, WE can provide you a full range of configuration about purified water equipment. Depends on different configuration, the water quality can meet the requirement of CP2010. USP34, EP7 to the purified water or ultra purified water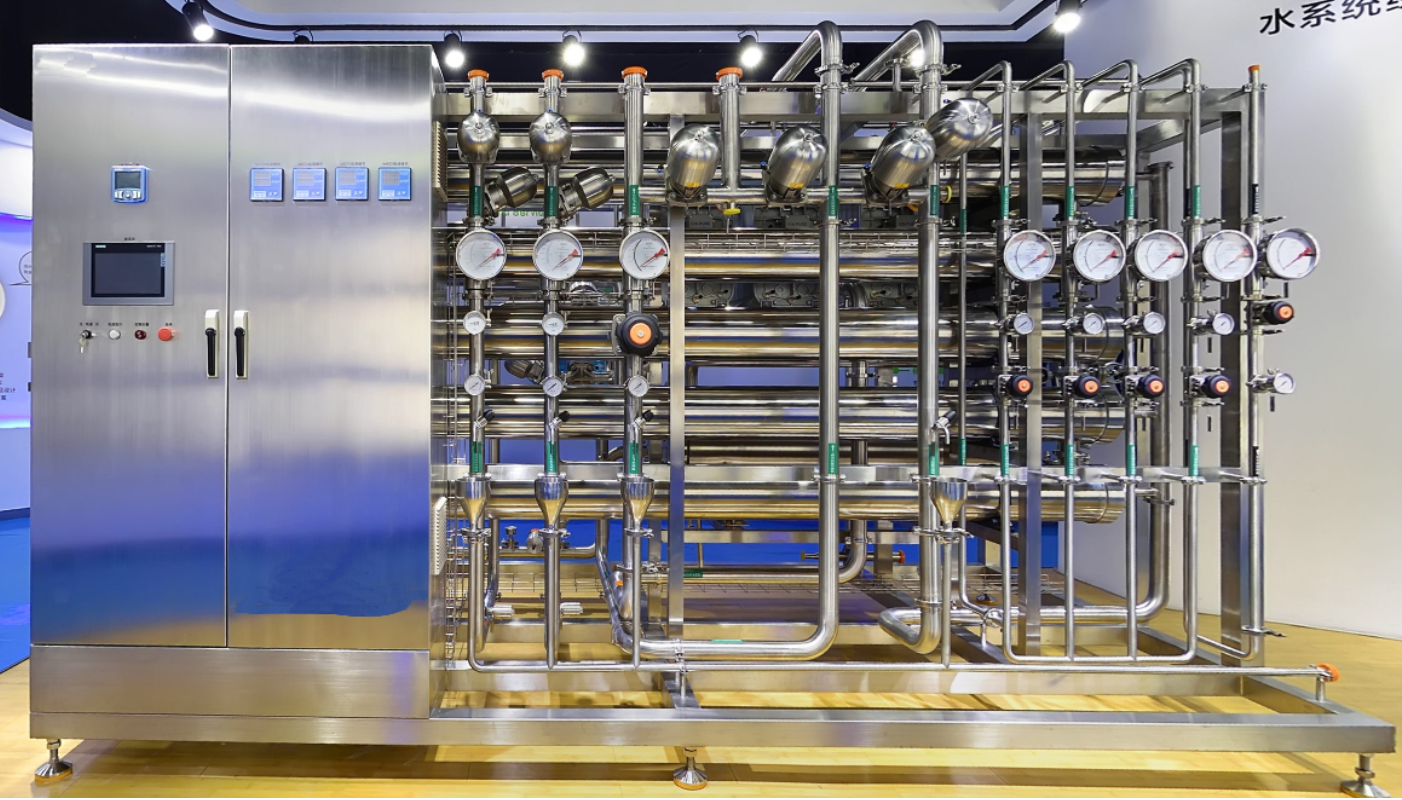 Technical characteristics:
1. Modular design, compact structure
2. System can choose thermal disinfection RO membrane and thermal disinfection EDI; the whole system can realize on-line hot water disinfection.
3. Double softener can achieve series ¶llel connection by using the valve group and generation alternatively. Each softener has 100% water supply capacity. The whole process of softener's running, back wash, brine, regeneration and washing can all be controlled by automatic program.
4. Feed water pump, 1st stage high pressure pump and 2nd stage high pressure pump are all controlled by frequency, it can not only achieving filters and softeners running under different pressure control, but also achieving system small circulation water production at low speed within standby time, which can greatly reducing the probability of microbial growth and effectively saving energy.
5. System terminal water production using a dual supply mode that is when producing the qualified water, the product will flow into the purified water storage tank through two pipelines, while if the produced water unqualified, the water will flow back to the middle storage tank after circulation from the two pipelines. When the purified water storage tank is full filled, system will switch to circulation line running automatically to avoid empty pipeline existence, and to ensure there is no stagnant exist.
6. Using the middle water storage tank as the buffer tank to realize cleaning on-line, no need the separate cleaning system.
7. Making stainless steel tube directly tensile bending in the pipeline as far as possible, avoid welding
8. For the connection of the pipeline and the spare parts, use the arc to protect the automatic welding track, to ensure the welding quality.
9. Control system: PLC automatic control technology, can provide a variety of mode of communication, and also can provide control system comply with 21CFR PART11. The automatic control system can meet the requirement of GMPA5.
10. Recording mode: you can choose the paperless recorder for paperless records and also can choose paper recorder to records the key parameters in real time.