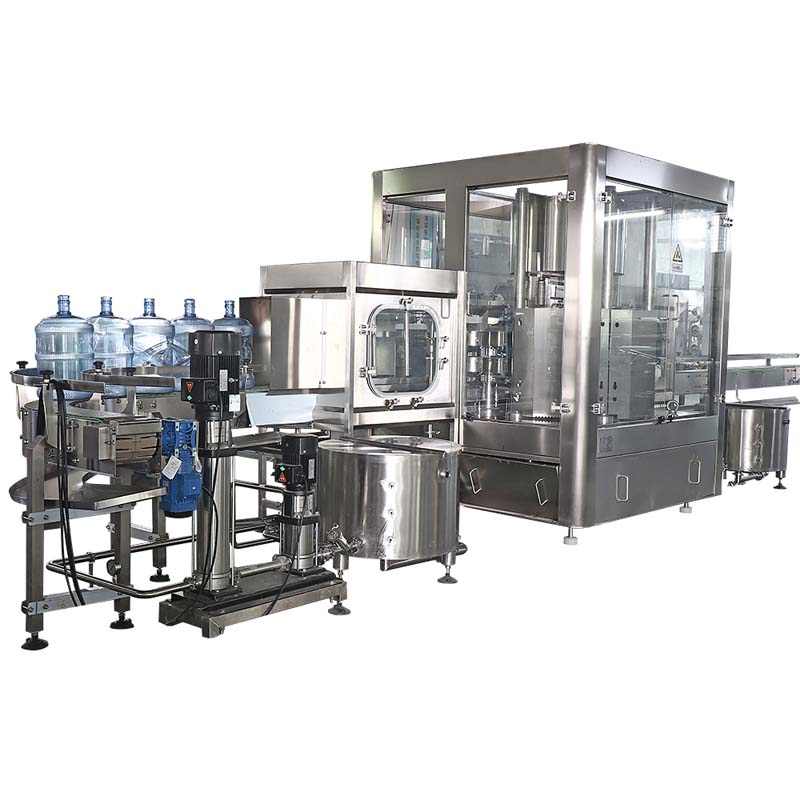 Items
Specification
Production capacity
1200Buckets/hour
Bottle's capacity
18. 9 Liters (equal to 5 gallons)
11. 3 Liters (equal to 3 gallons)
Bottle's specification (mm)
Φ270×490×Φ56
Φ230×420×Φ56
Cap's specification (mm)
Φ58×40 (strip:L18mm,W:7.5mm)
Rated input power
15.80KW

Features:
1) Controlled by PLC with the functions of automatic finish, precise orientation, little manpower and low working intensity.
2)The complete set of equipment is manufactured by high-strength stainless steel materials and stainless plate steel with precise argon arc, little distortion and fair welding veins
3) Beautiful appearance, anti-corrodibility, thorough disinfection, effective anti-air pollution and high quality
4) Microcomputer Auto Bottle Washer & Filler and Capper in one unit.
5) Body material: SS304.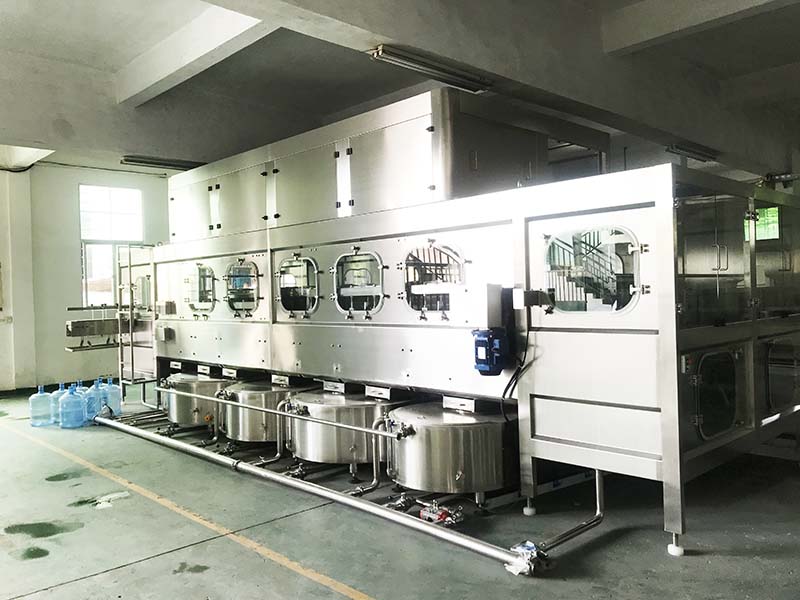 Electromotor power
Bottle convey motor for washing process
0.75KW*1
Bottle convey motor for filling
0.55kw * 1
Bottle Washing Pumps
0.75kw *8
filling pump
0.55KW*6
Cap-aligning electromotor
0.06 KW
Power supply
AC 380V±5% 50Hz
Rated current
28A
Overall Dimension
Bottle Washing Part: 6126×2060×2050 mm
Bottle Filling Part: 3265×800×2050 mm
Working Position
Six rows Fourteen stations for bottle washing, Six filling nozzles and six capping heads
First, second washing positions: Hot caustic soda water washing
Third washing position: clean water(tap water) washing
Fourth position: drip out
Fifth, sixth, seventh, eighth and ninth position: disinfectant water washing
Tenth position: Drip out
Eleventh and twelfth washing position: Clean water(tap water) washing
Thirteenth position: drip out
Fourteenth washing position: pure water washing
Main Components
1)Signal Relay(OMRON);
2)PLC(LS)
3)AC contactor(LS/Schneider)
4)Gearing motor
5)Proximity switch(TURCK)
6)Creepage air switch (Schneider)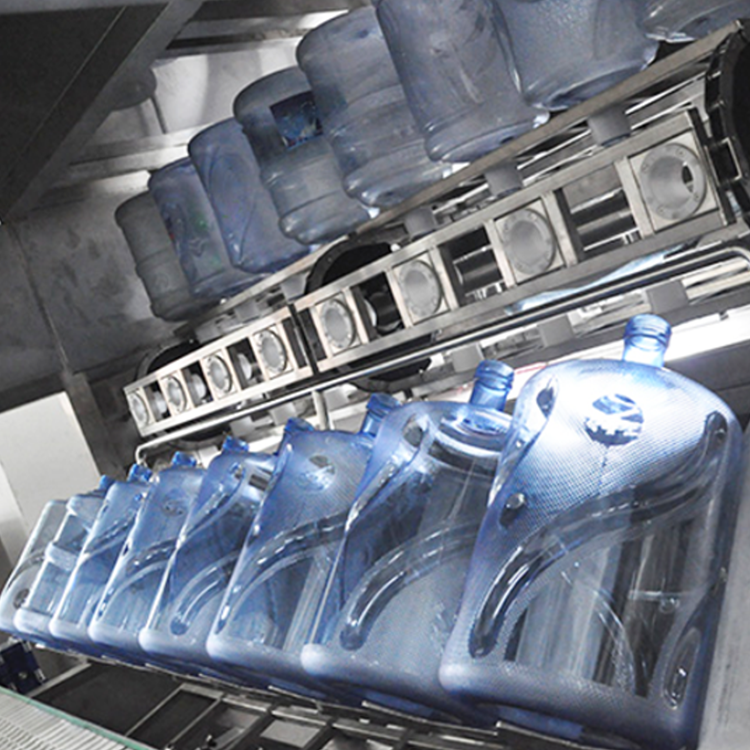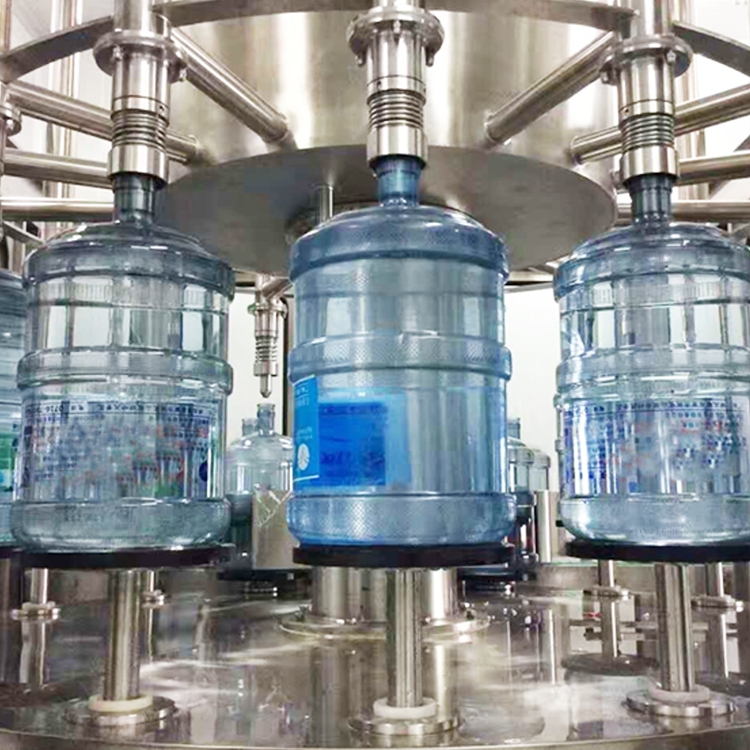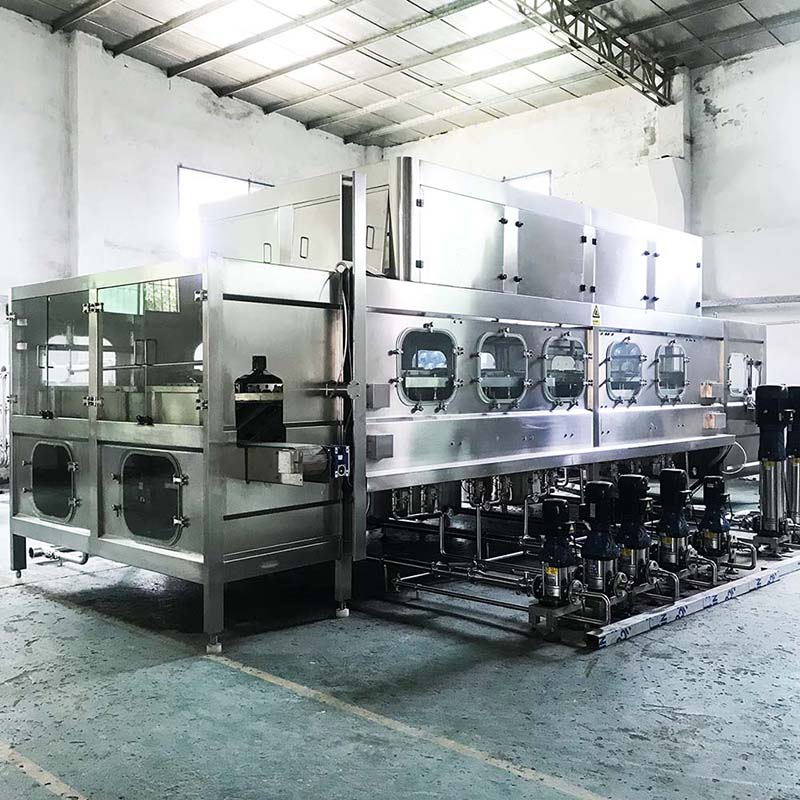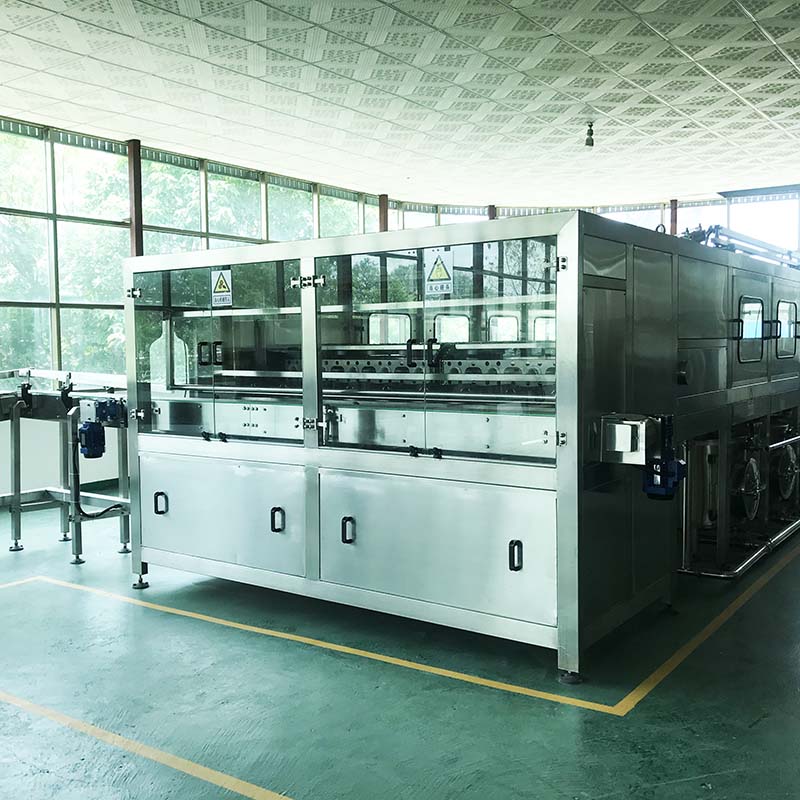 Leonard Industrial specializes in designing, engineering, manufacturing and delivery of different types of water treatment systems and bottle water & beverage filling packing machineries for the food, beverage, dairy, chemical, and environmental protection industries. We are aiming to develop long-team relationships with our customers and suppliers, working closely on project development and achieve complete customer satisfaction by providing excellent quality & reliable machineries, zero defect delivery, first class services and competitive prices.