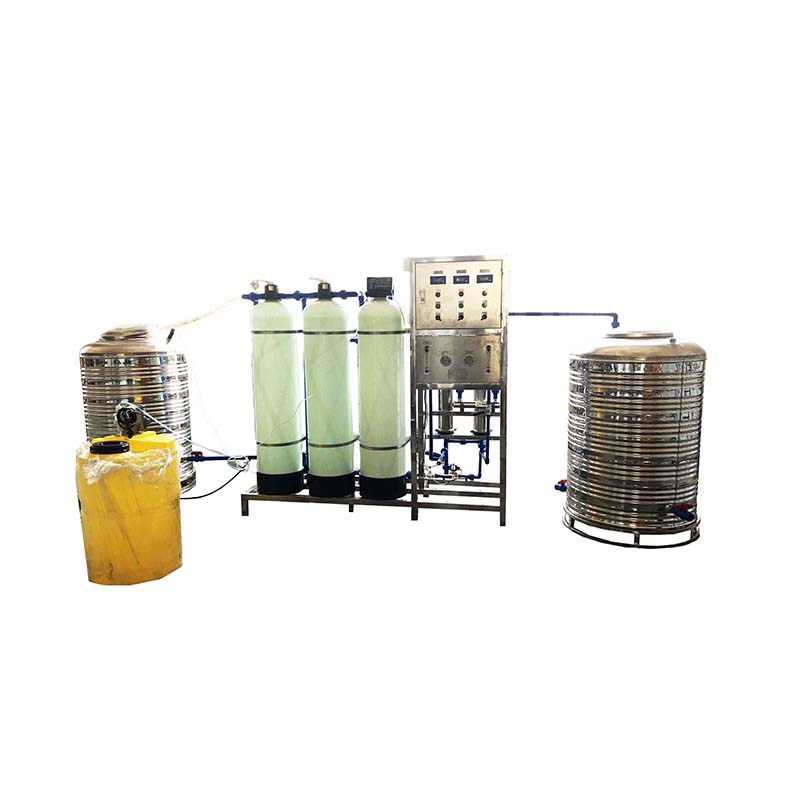 NO.

Equipment

Item

Specification

Material

Remark

5.1

Booster pump

Pump

0.55KW

SUS304

Lingxiao

5.2

Mechanical filter

Tank

Φ300×1400
(10*54)

FRP

Fine quartz sand: 150kg

5.3

Activated carbon filter

Tank

Φ300×1400
(10*54)

FRP

Coconut shell:
40kg

5.4

Security filter

PP filter

20inches

Engineering
plastic

5micron

5.5

High pressure pump

HP pump

1.5KW

SUS304

CNP

5.6

RO filter

RO membrane

4040

PA

VONTRON

Vessel

4"-1M

SUS304

Flux meter

Organic glass

Pressure meter

0.0~2.5PMa

Washing solenoid valve

DN20

Pressure controller

0-6 bar

RO housing

 

SUS304

5.7

Electric control box

Conductivity meter

0-2000μS/cm

Electrical box

SUS304

Wire

 

AC contactor

Indicator

Relay

5.8

Pipelines

Pipelines

UVPC
The reverse osmosis can remove more than 97% of the soluble salt and above 99% of the colloid, microorganism, particles and organic materials, becoming the best first-choice choice equipment in the engineering of modern purified water, highly purified water and space water (super-purified water).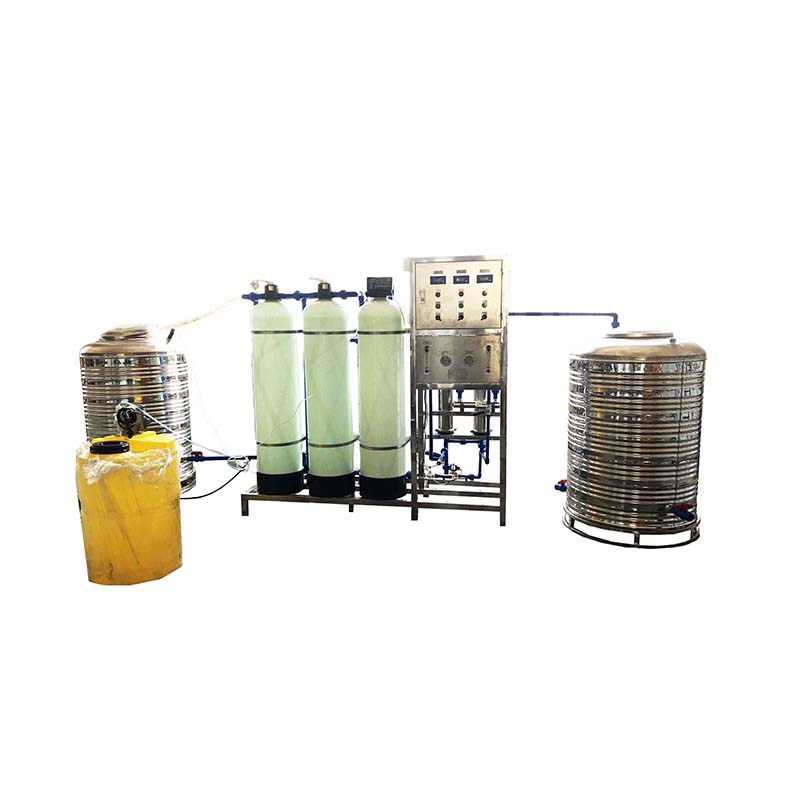 Raw water contains many impurities, such as suspended solids, colloidal, organic and inorganic. To ensure Reverse Osmosis Desalination System at normal operation, the suspended solids, colloids, organic matters must be removed in advance, so that feed water to reverse osmosis system meets the requirement. So, the pretreatment part should be equipped. The pretreatment part includes: Mechanical Filter, Activated Carbon Filter and Security Filter.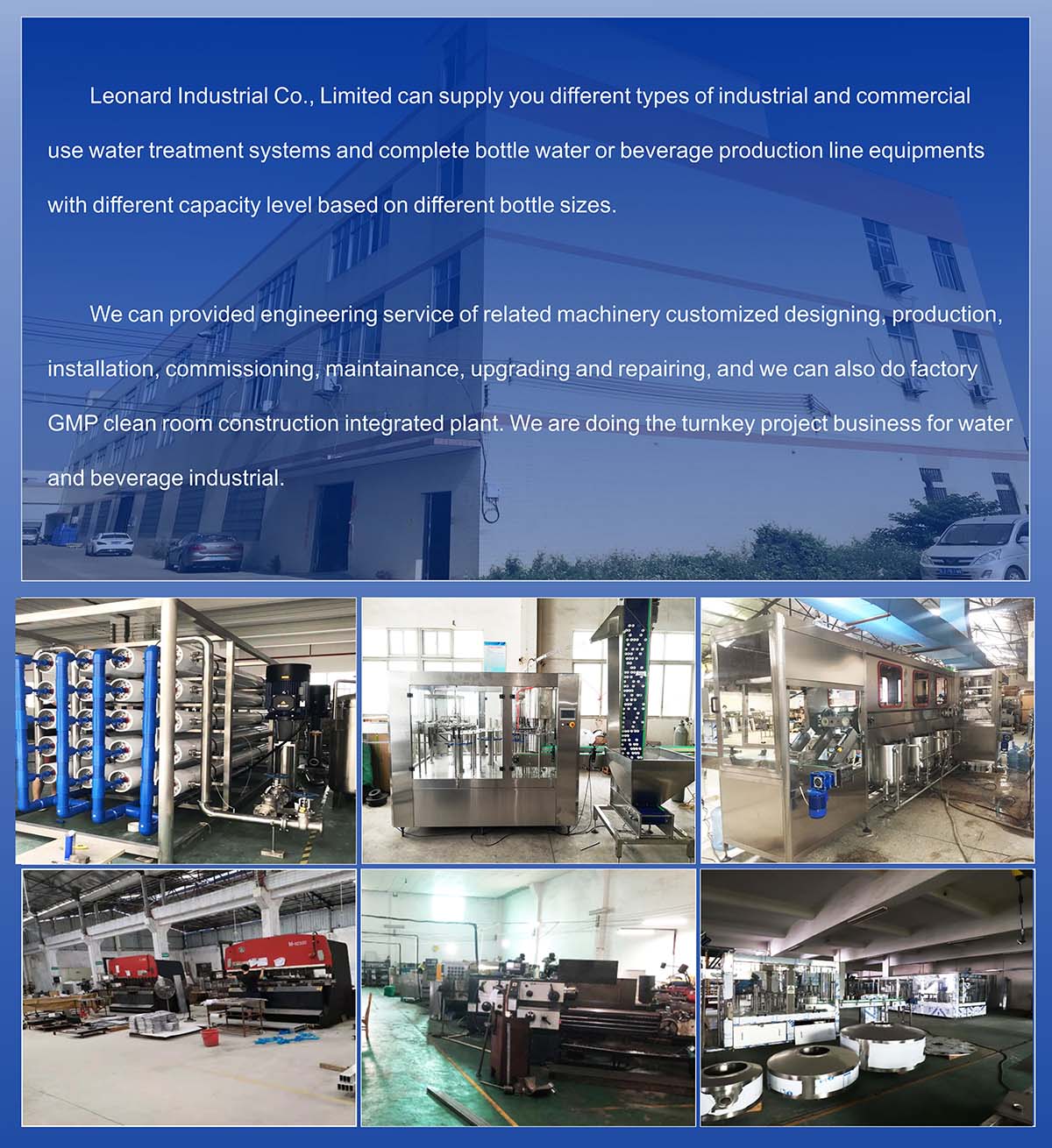 Leonard Industrial specializes in designing, engineering, manufacturing and delivery of different types of water treatment systems and bottle water & beverage filling packing machineries for the food, beverage, dairy, chemical, and environmental protection industries. We are aiming to develop long-team relationships with our customers and suppliers, working closely on project development and achieve complete customer satisfaction by providing excellent quality & reliable machineries, zero defect delivery, first class services and competitive prices.