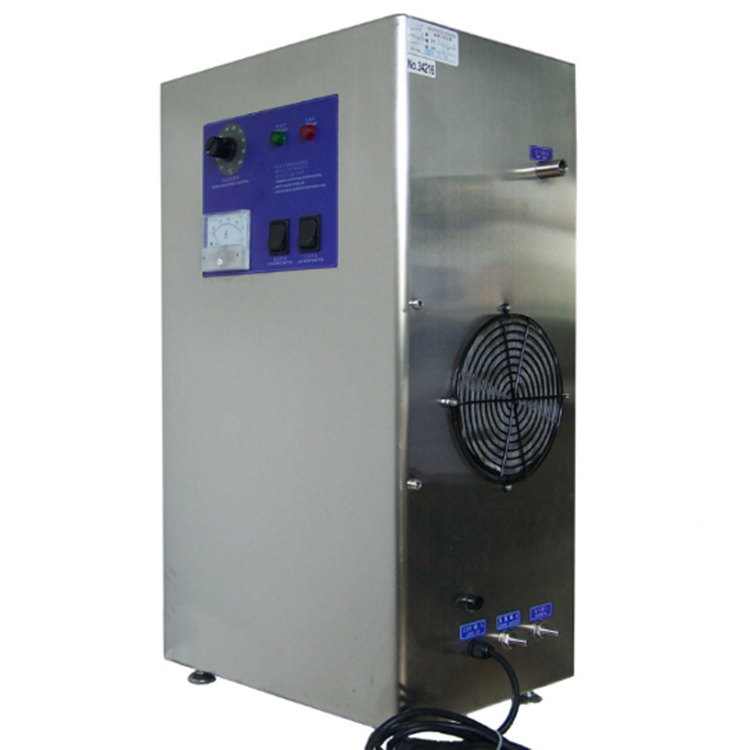 Ozone capacity (g/h)
3
5
7
10
15
Cooling way
Air cooling
Max. concentration of zone(g/M3)
Oxygen source:25-45; Air source:5-15
Size (L*W*H:MM)
350*250*520
350*250*580
350*250*630
Weight(kg)
11
12
12
13
13
Power (W):220V/110V
140
160
160
180
180
Gas source
Oxygen or Dry clean air
Ozone is more powerful than chlorine in oxidative disinfection.
It can not only sterilize and disinfect thoroughly, but also degrade harmful components contained in water, remove heavy metal ions and other impurities, such as iron, manganese, sulfide, benzene, phenol, organophosphorus, organochlorine, cyanide and so on.
Germicidal efficacy is better than chlorine disinfection and ultraviolet disinfection.
Unlike chlorine, residual ozone can be decomposed into oxygen and does not cause second pollution.
After ozone treatment, the water is colorless and odorless, and the taste is good. It can improve the quality of drinking water.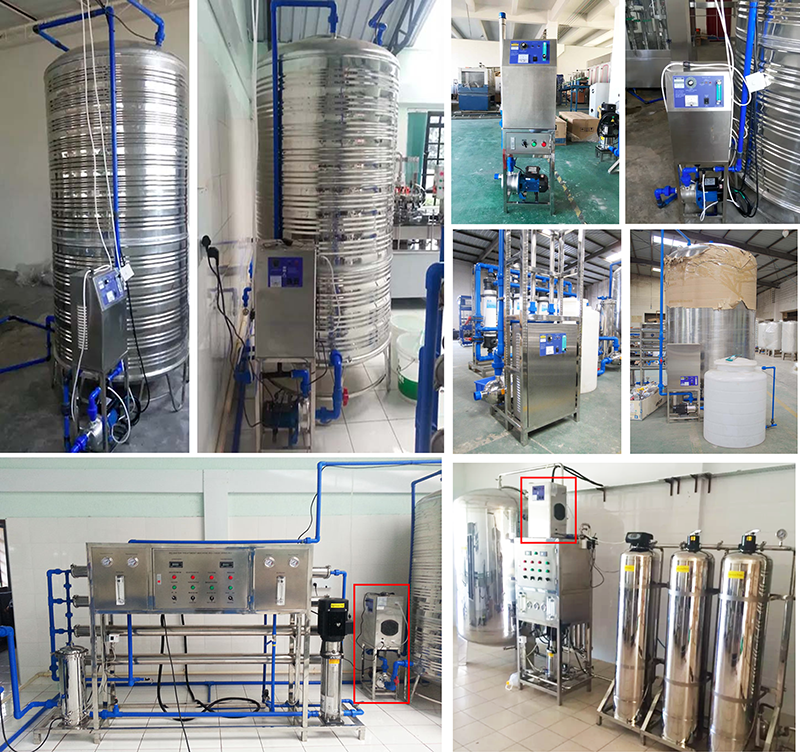 Leonard Industrial specializes in designing, engineering, manufacturing and delivery of different types of water treatment systems and bottle water & beverage filling packing machineries for the food, beverage, dairy, chemical, and environmental protection industries. We are aiming to develop long-team relationships with our customers and suppliers, working closely on project development and achieve complete customer satisfaction by providing excellent quality & reliable machineries, zero defect delivery, first class services and competitive prices.