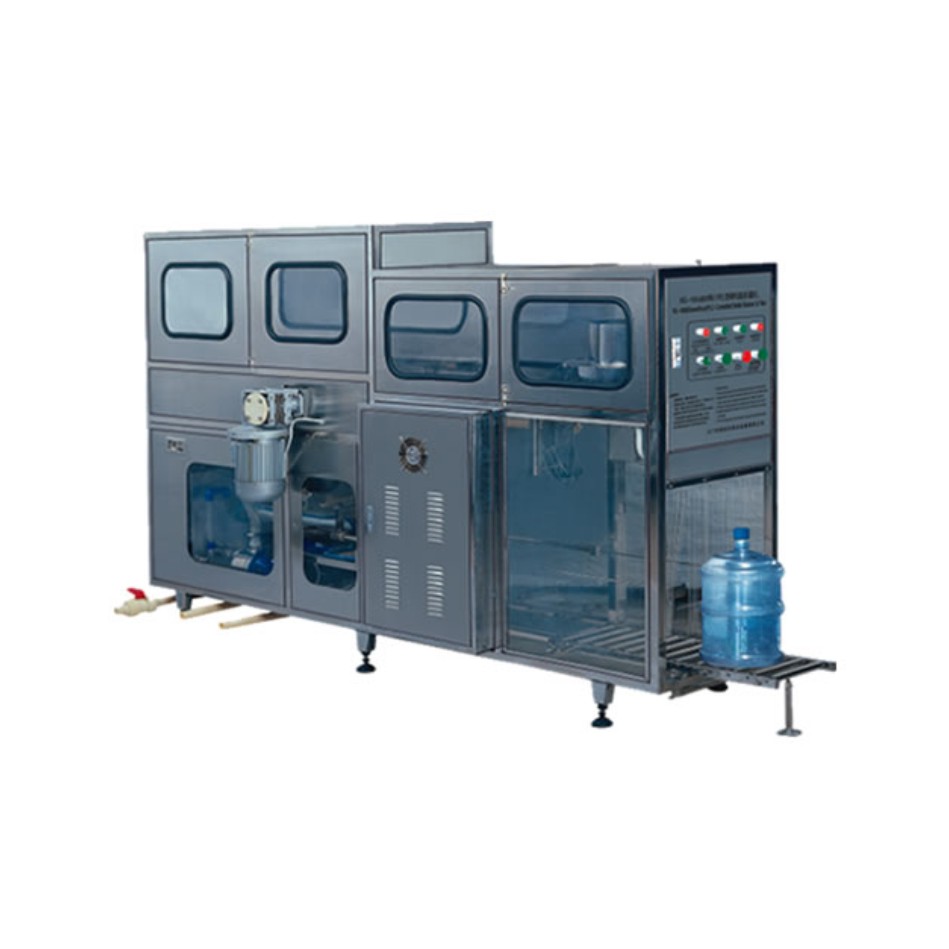 Cpacity            
100 Bottles/hour
Bottle's capacity
18.9 Liters (equal to 5 gallons);       
11.3 Liters (equal to 3 gallons);  
Bottle's specification (mm)
 5Gallon:Φ270×490×Φ56; 3Gallon:Φ230×420×Φ56
Cap's specification (mm)
Φ58×40 (strip:L18mm,W:7.5mm)
Rated input power
2.3KW
Working Positions
1) Single row, four working positions for washing, one filling head, one capping head.
2) First and second working position: Inside washing with detergents, third working position: drip out, fourth working position: Pure water washing.
Outer size
3170×700×1525(mm)
Requirement of air compressor 
0.1 M³ 0.17 M³/Min   0.8Mpa/Cm²
Requirement of water supply
3M3/H
100BPH 5 Gallon water bottling plant is advanced in construction,occupying small area,steady in performance,high in production efficiency,high in automatization degree.Easy in operation,which integrates machinery,electricity and pneumatics technologies together into one unit full automatic barreling machine.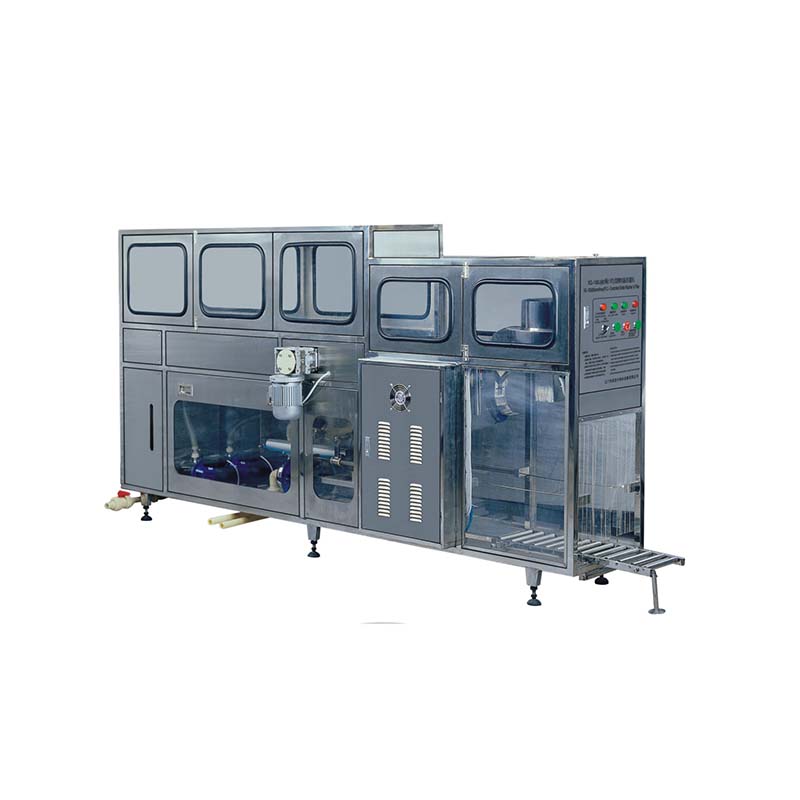 100BPH 5 Gallon Bottle Water Filling Machine
1. Our barreled water producing line is specially designed for 3-5 gallon drinking water。
2. The machine have the function of rinsing barrel, filling water into barrel, capping for the barrel after filling water。
3. Barrel packing is different from small PET bottle packing, usually the barrel is recycle using, so the barrel cleaning is very important as the first step. In our rinsing machine, the barrel will be cleaned by multiple liquid, from alkali water to disinfecting water, and then to the pure water, to ensure every barrel can be cleaned absolutely. And then the filling machine and capping machine will start to work automatically。
4. In our capping machine, there is pure water spraying device, to sterilize the caps, avoid any pollution to the beverage。
5. Our producing line can carry out the bottle washing, sterilizing, filling, capping, counting, heat shrink labeling, packing, discharging。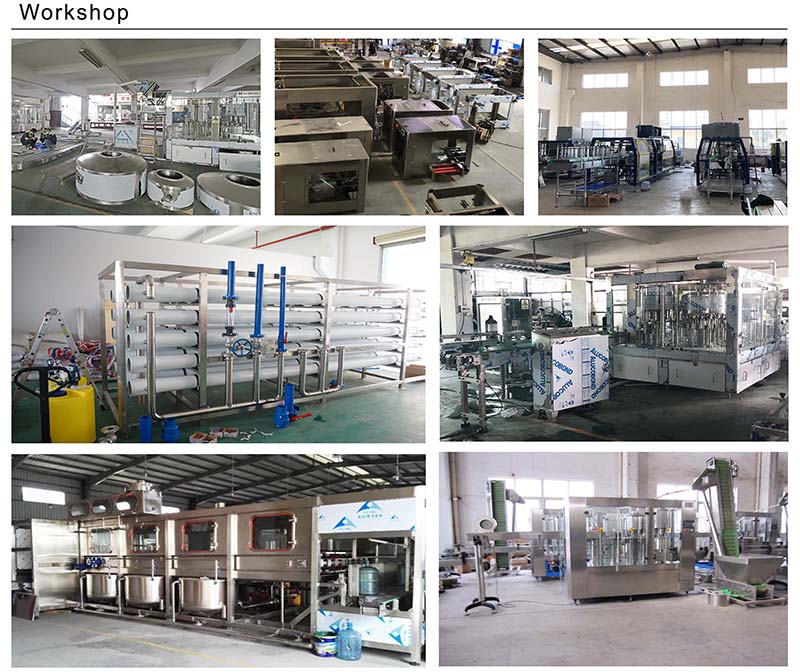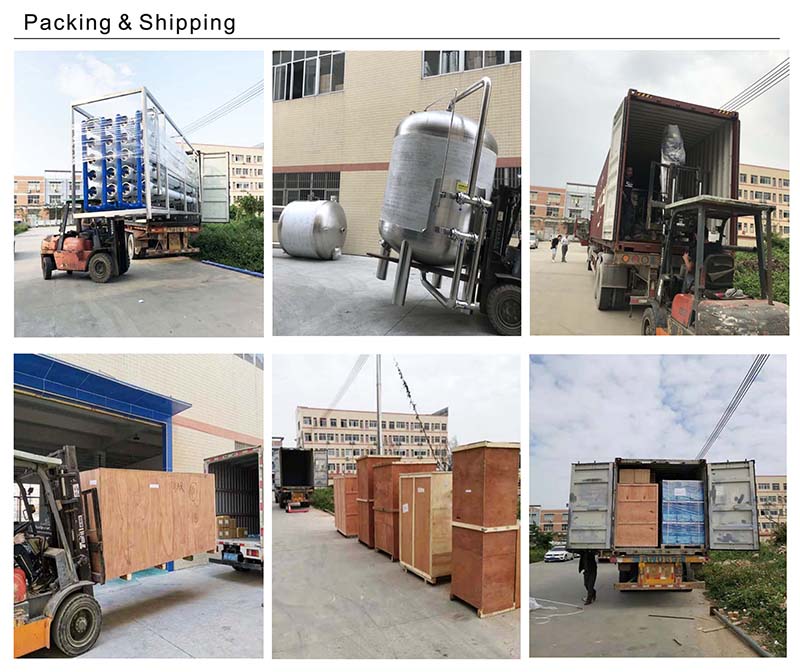 Leonard Industrial specializes in designing, engineering, manufacturing and delivery of different types of water treatment systems and bottle water & beverage filling packing machineries for the food, beverage, dairy, chemical, and environmental protection industries. We are aiming to develop long-team relationships with our customers and suppliers, working closely on project development and achieve complete customer satisfaction by providing excellent quality & reliable machineries, zero defect delivery, first class services and competitive prices.