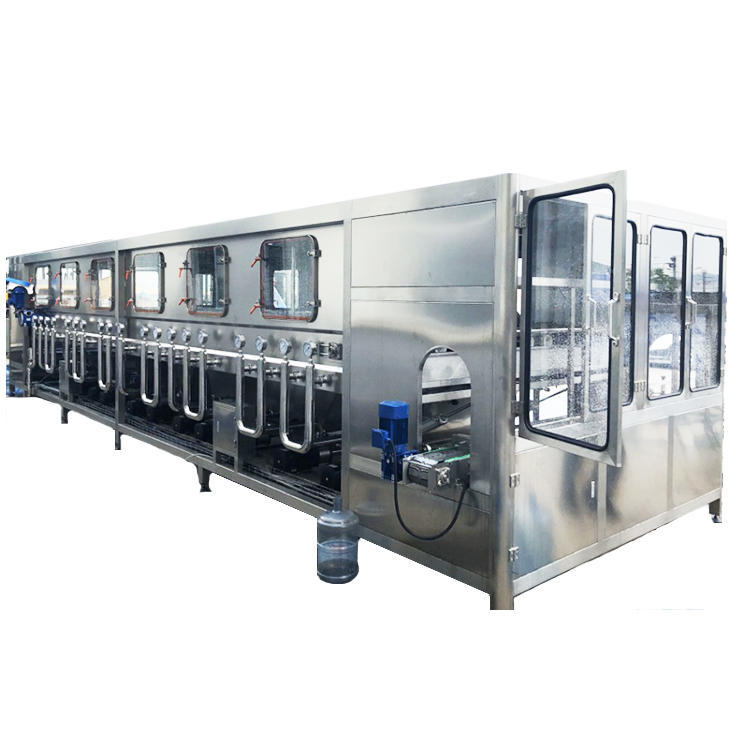 No.
Item
specification
Rinsing machine
Recycle water washing pump
CDL16-20,2.2KW
Alkaline water washing pump
CDL32-20-2,3.0KW 
Disinfectant washing pump
CDL32-20-2,3.0KW 
Pure water washing pump
CDL16-20,2.2KW
Washing conveying motor
DRV90/40:300,0.37KW
Quick reflux unit with warming function
Bottle output cylinder
DBB50*250
Bottle pulling cylinder
CDM2E32*50
Rising nozzle rising cylinder
CDM50-200
Low pressure electric element
AC contactor, signal relay
Power capacity
38.0KW
Overall dimension(mm)
7600×2200×2300
Material
Frame:80× 80×2.0mm;panel:2.0mm;  SUS304
Alkaline water tank:2.0mm   SUS316L

5 Gallon Bottle Water Filling Machine is advanced in construction,occupying small area,steady in performance,high in production efficiency,high in automatization degree.Easy in operation,which integrates machinery,electricity and pneumatics technologies together into one unit full automatic barreling machine.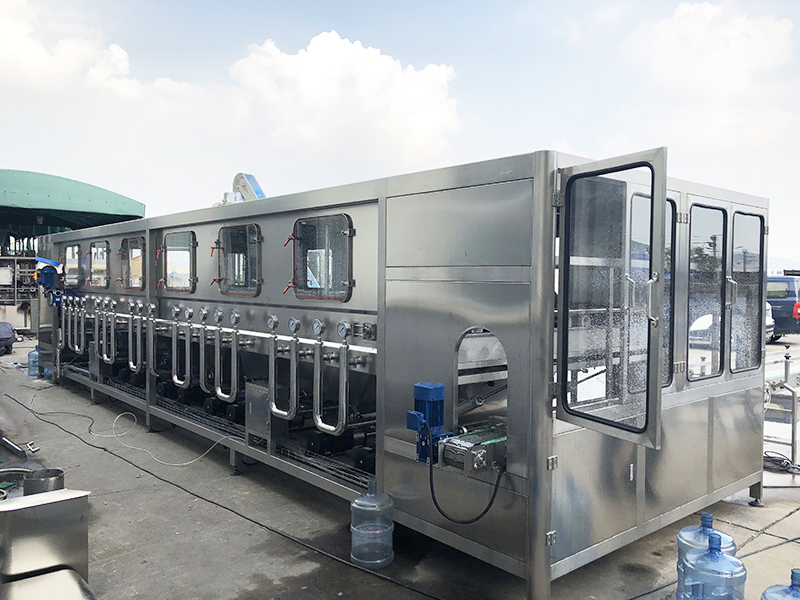 When the bottle feeding optoelectronic switch in the end of machine detect bottle infeed, the conveyer chain in the washing machine will be run and drive the bottles to the first washing position, and bottle conveying unit stop and start rinsing process. The machine is with 8 rows and 16 washing positions for bottle elevating type rinsing, the maximum washing time is 18 seconds.
Washing pumps are using high standard CNP high-pressure pumps, and the pumps are set outside of the machine for easy maintenance. All the washing tanks are using round type best standard water tanks.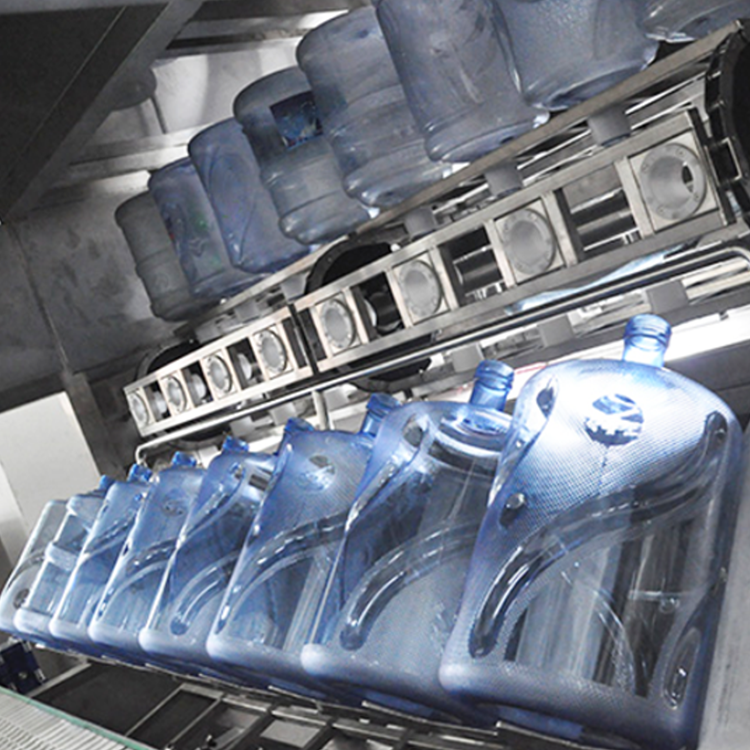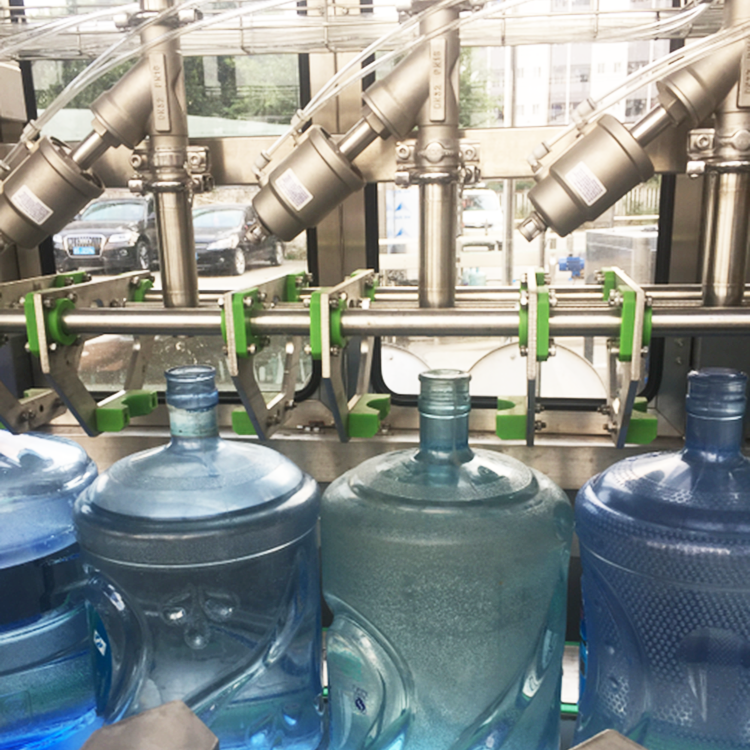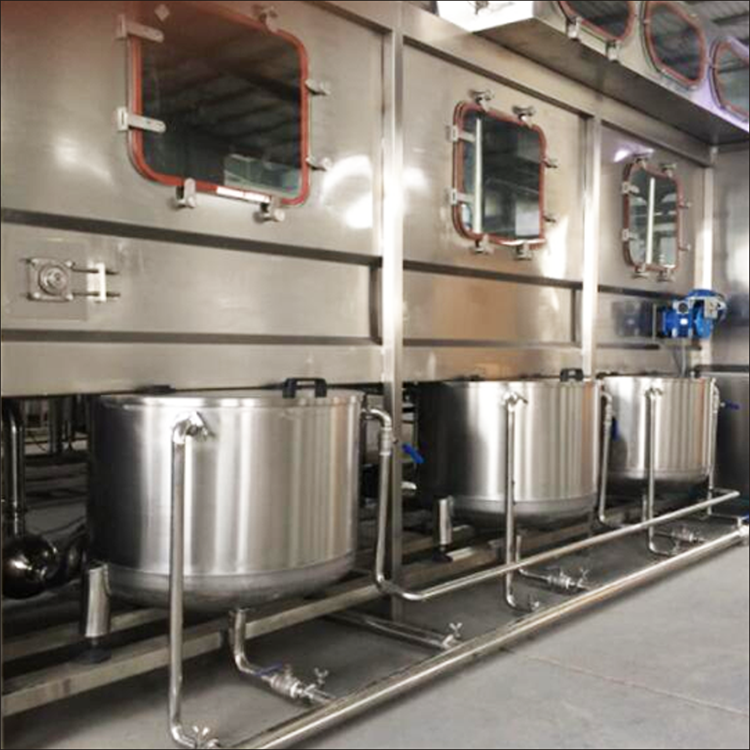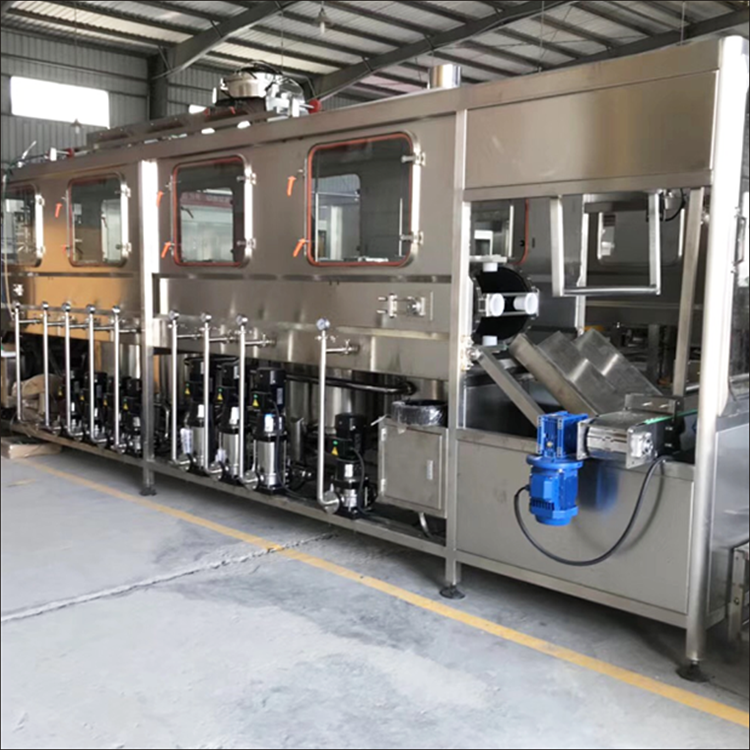 Leonard Industrial specializes in designing, engineering, manufacturing and delivery of different types of water treatment systems and bottle water & beverage filling packing machineries for the food, beverage, dairy, chemical, and environmental protection industries. We are aiming to develop long-team relationships with our customers and suppliers, working closely on project development and achieve complete customer satisfaction by providing excellent quality & reliable machineries, zero defect delivery, first class services and competitive prices.