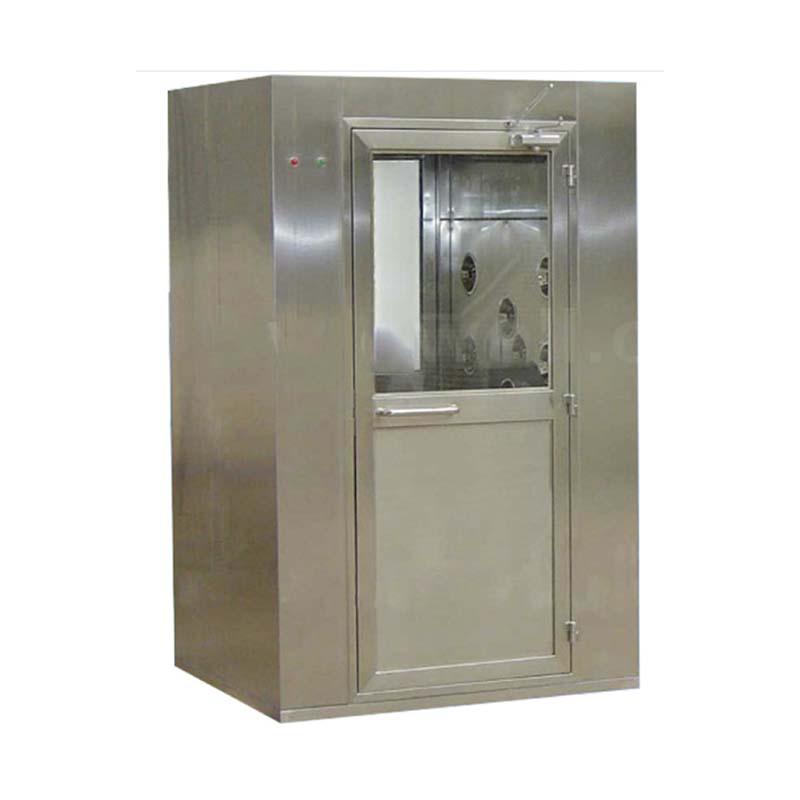 Machine Dimension: W×L×H(mm)

1260W×1000L×2180H

Air Shower Area Dimension: W×L×H(mm)

790W×920L×1950H

Air speed(m/s):

>18m/s

Number of air blow nozzles:

12

Air blowing time(s) Original setting time:

10S,10-99S(adjustable)

Filtering performance :

>99.99%@0.5um

Motor power capacity:

(W) 1100W*1

Air Show People:

1

With Omron Infrared Induction for fully automatic air shower

Air show type: left and right double size air shower
Air showers are a tool that allows for people and/or objects to enter a clean area without bringing in unwanted contaminants such as dust and bacteria. Air showers act as a sort of buffer or air lock between two areas of varying cleanliness, and preserve the air quality of a dynamic clean environment. Due to their usefulness and simplicity, air showers are a critical component of modern-day cleanroom facilities.
Air showers employ high-speed currents of air to blow microscopic dust and bacteria particles off of clothing and other surfaces. The air used in air showers runs through a filtration system in order to maintain air purity and avoid recirculation of microscopic contaminants.
GMP Pharmaceutical clean room has a first-class engineering design team to work from initial engineering design, further optimize the drawings according to practical construction experience, and even customize for clients. In the whole construction process, pharmaceutical modular clean-room strictly follows 4Q standard to monitor all construction nodes, applies 3 level control from plant construction to completion and uses advanced equipment to precisely test the later project.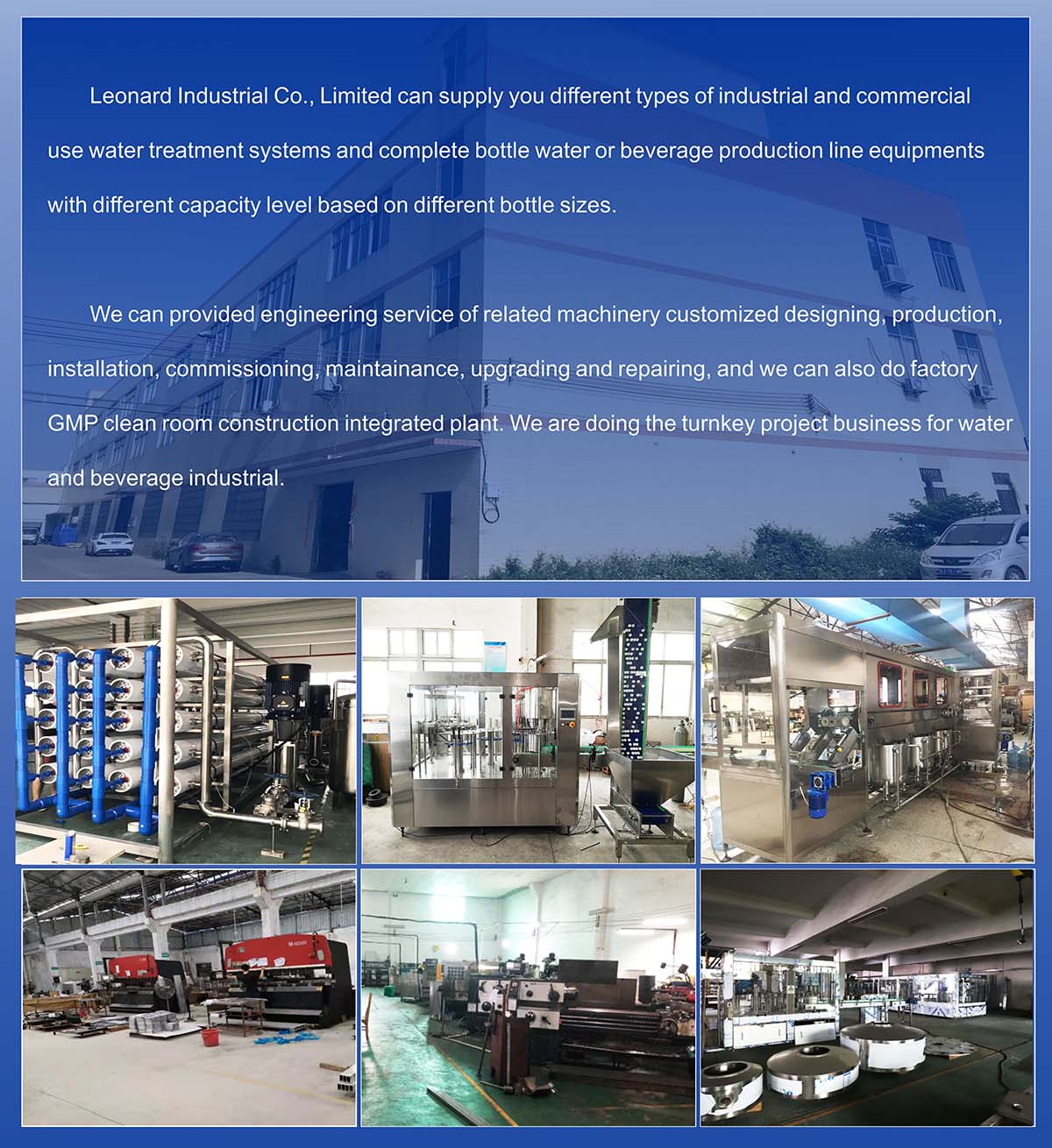 Leonard Industrial specializes in designing, engineering, manufacturing and delivery of different types of water treatment systems and bottle water & beverage filling packing machineries for the food, beverage, dairy, chemical, and environmental protection industries. We are aiming to develop long-team relationships with our customers and suppliers, working closely on project development and achieve complete customer satisfaction by providing excellent quality & reliable machineries, zero defect delivery, first class services and competitive prices.