Particle size and numerical value Cleanliness Level of Dustless Workshop
Maximum of dust/M³                                                                                  
Maximum of Microbial/M³                                                         
≥0.5μm
≥0.5μm
Phytoplankton/M³                           
Sedimentation bacteria
100 Level
3,500
0
5
 
100,0 Level
35,000
200
50
 
10,000 Level
350,000
2000
100
 
100,000 Level
3,500,000
20000
500
0
300,000 Level
10,500,000
60000
 
5
• Easy installation,low cost.modularized design and easy upgrading.
• Modular design:clean booth can be as small as several square meters and can be as large as hundreds of square meters;easy upgrading;clean booth can be configured from class 10 to class 100000 according to needs
• Application:LCM,CMOS camera module,touch panel,optical module,flim,biological pharmacy,medical and food industry.
The system equipment has automatic and manual operation mode. Under normal circumstances, the system works in automatic mode, then it can produce water continuously, which is easy to operate, safe and reliable.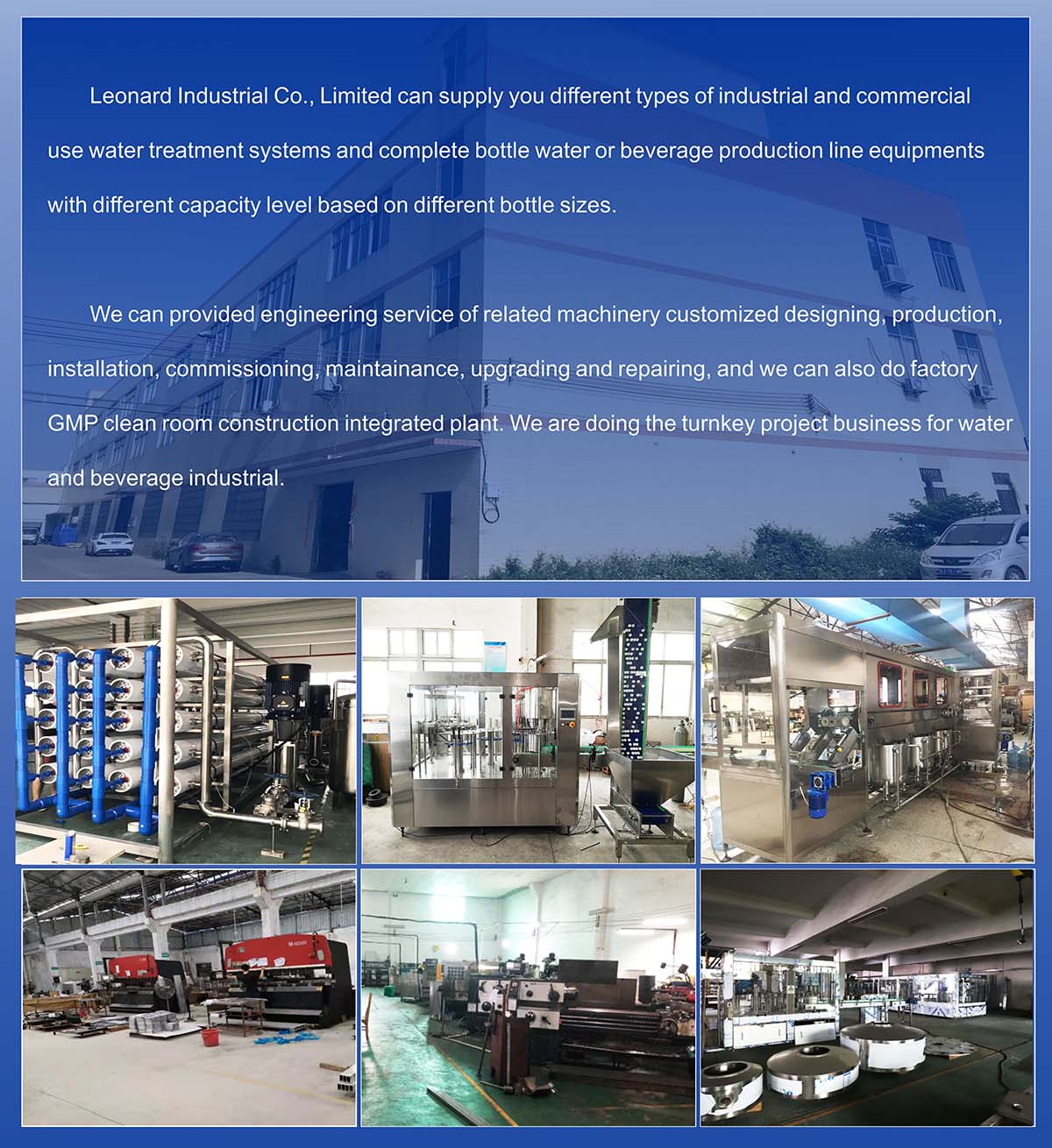 Leonard Industrial specializes in designing, engineering, manufacturing and delivery of different types of water treatment systems and bottle water & beverage filling packing machineries for the food, beverage, dairy, chemical, and environmental protection industries. We are aiming to develop long-team relationships with our customers and suppliers, working closely on project development and achieve complete customer satisfaction by providing excellent quality & reliable machineries, zero defect delivery, first class services and competitive prices.