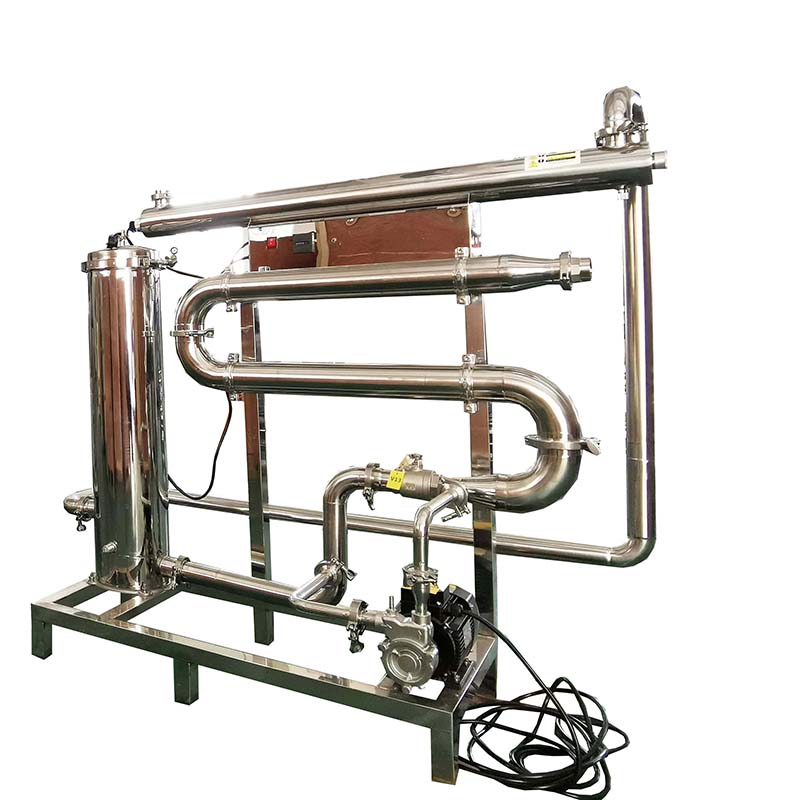 Machines
Function
Bottle Blowing Machine
Making bottles by blowing preforms
Water Treatment System(For Pure Water)
Water Treatment System(For Mineral Water)
Booster pump---dosing device---sand filter---active carbon---precision filter---Hollow filter---Ozone/UV sterilizer--water tank
Water Filling Machine
3 in 1 Washing,Filling,Capping machine// 5gallon water filing machine 
Bottle Labeling Machine
Put Labels on the bottles
PVC sleeve labels // OPP Labels // Adhesive Label
Code Printer
Printing production date in bottle
Inkjet printer // Laser Printer
Bottle Packing Machine
Group Bottle like: 24=4*6 ,12=3*4 6=2*3
Shrink film wrap // carton packer
Some bacteria may not be killed by UV, the sterilizer uses ozone to kill those bacteria. We use stainless steel 304,the working life will be much longer.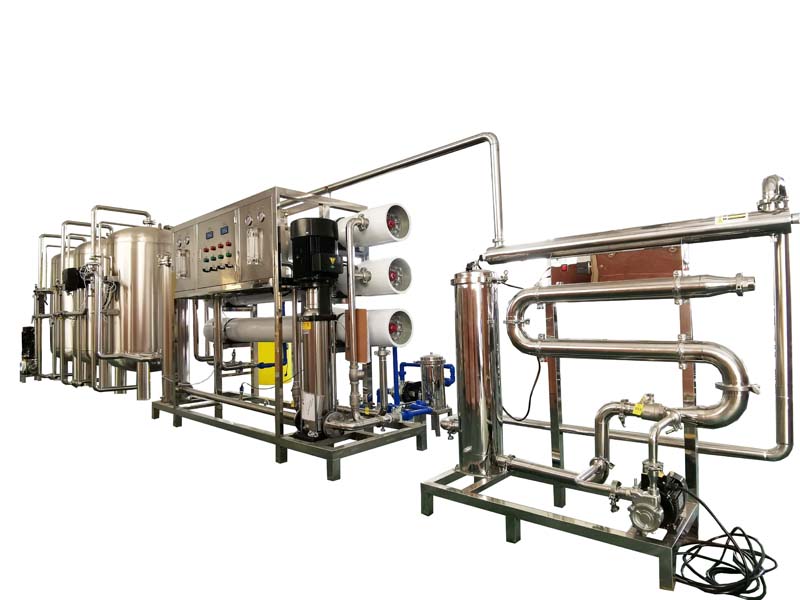 Scope of application 1. Water treatment; 2. Air treatment; 3. Household treatment: in addition to smell, bleaching, bleaching: smell elimination of cabinets, refrigerators and litter decomposition of toluene, ethanol, sulfur dioxide, carbon monoxide, carbon dioxide and other toxic gases; can use ozone generator ozone water treatment.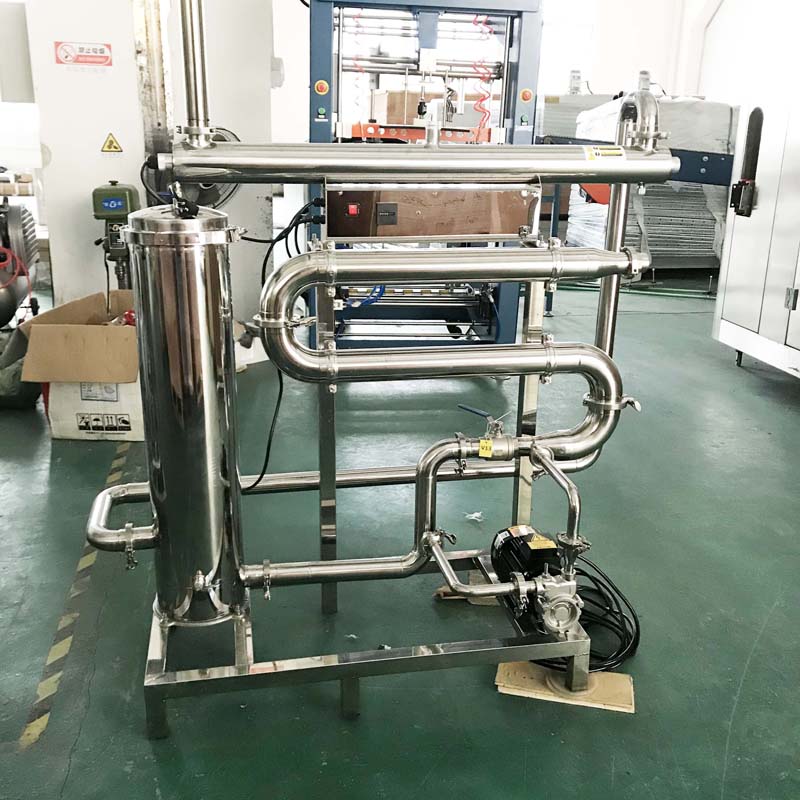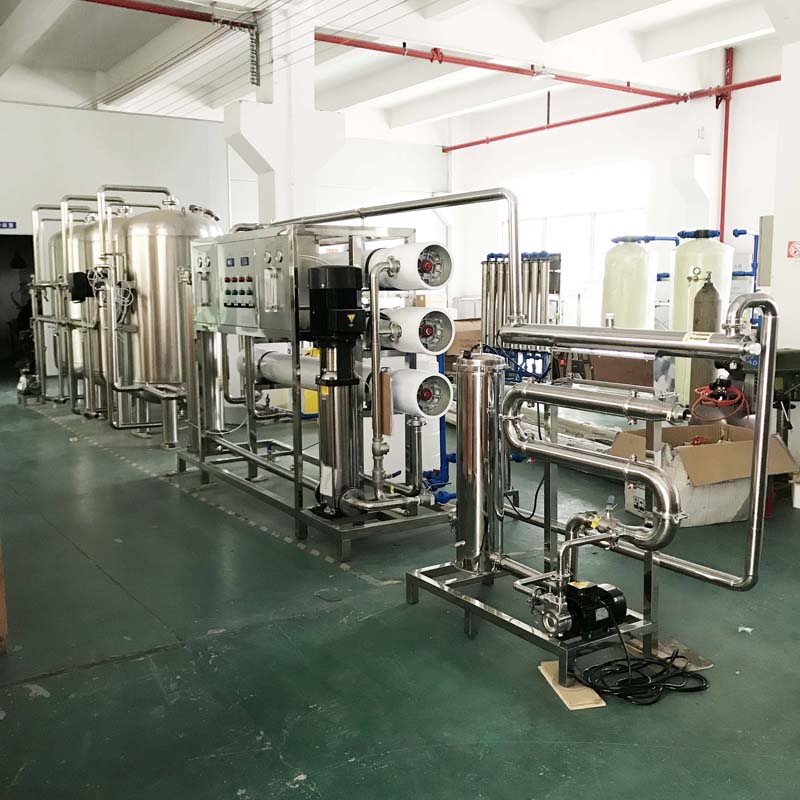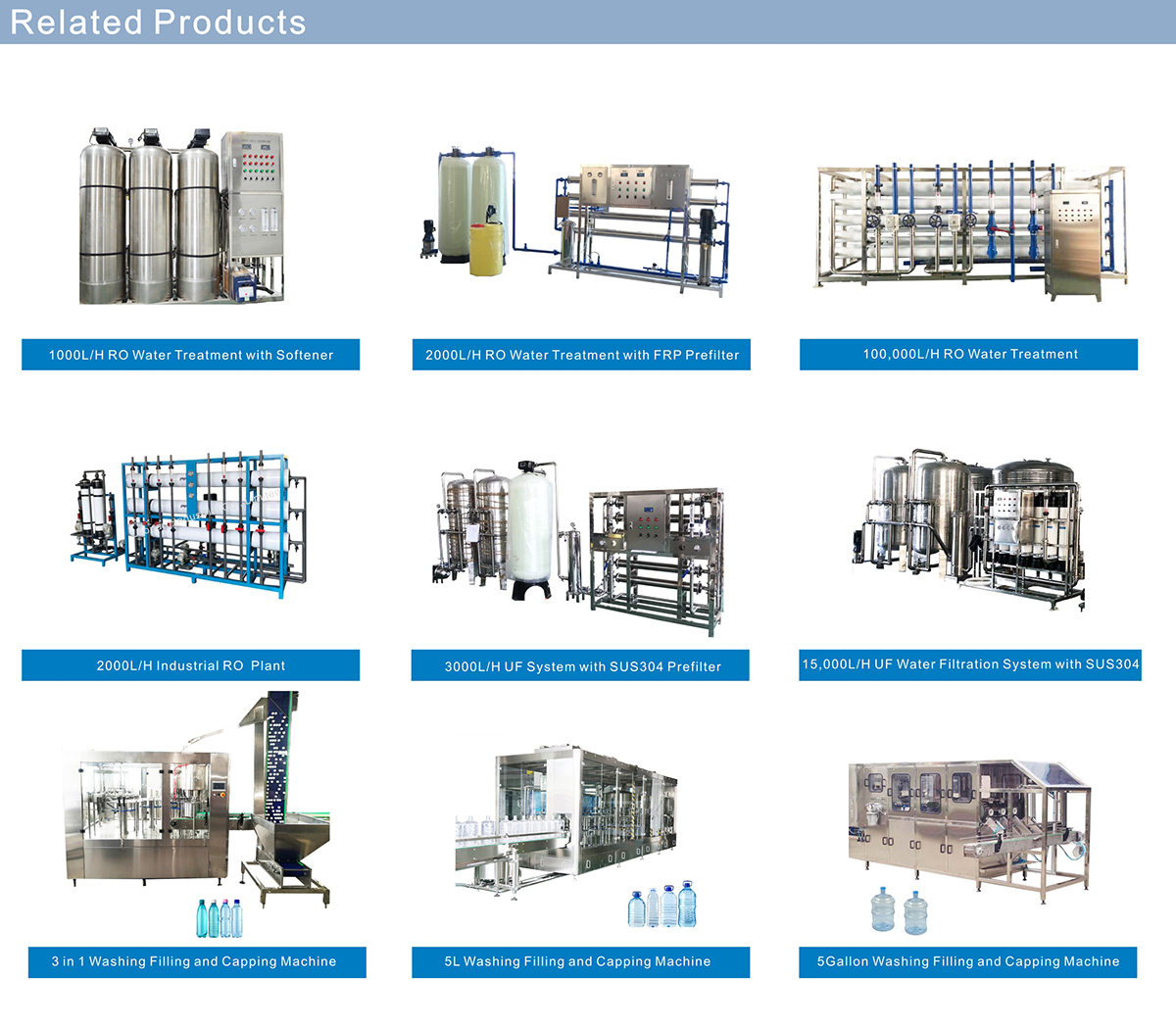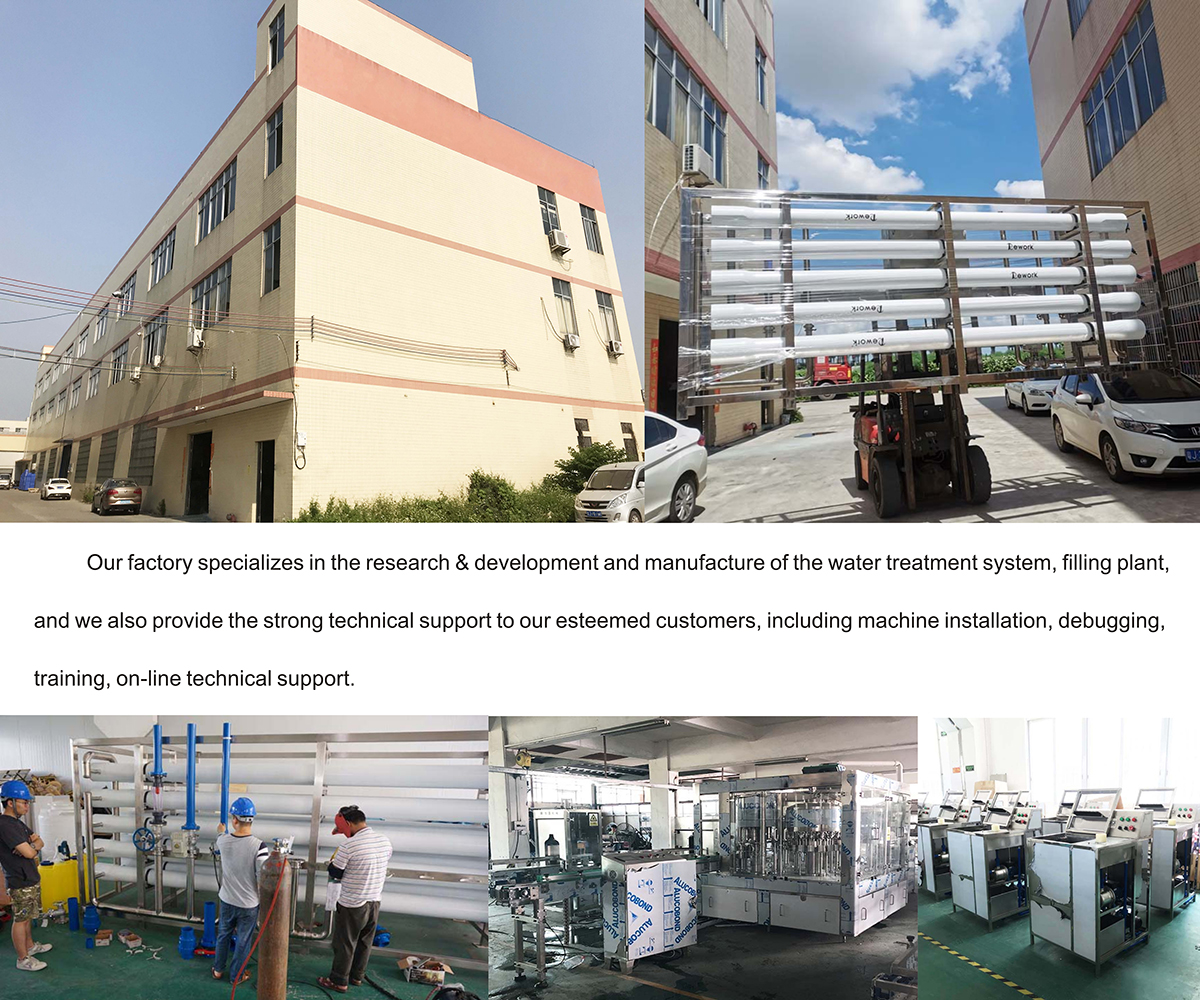 Leonard Industrial specializes in designing, engineering, manufacturing and delivery of different types of water treatment systems and bottle water & beverage filling packing machineries for the food, beverage, dairy, chemical, and environmental protection industries. We are aiming to develop long-team relationships with our customers and suppliers, working closely on project development and achieve complete customer satisfaction by providing excellent quality & reliable machineries, zero defect delivery, first class services and competitive prices.